Looking to reserve your spot at Miracle on 10th? Click the Book Now button below.
Looking for more information on Miracle on 10th?
Most of your questions can be answered below!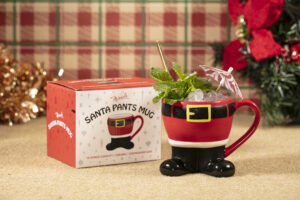 It's an immersive holiday cocktail experience.
Miracle is coming to town [North Dakota]
November 21st. Dakota Square Mall. Minot.
What is Miracle on 10th?
We are an immersive holiday pop-up bar, we focus on a line of professionally-developed and executed cocktails in festive drink ware.
We've got some festive and fun bar snacks for those munchies that come up when you are paired with a festive atmosphere, fun cocktails, and friendly friends.
We also have a limited selection of popular top shelf spirits to raise yours…by drinking them. A small selection of beer and wine is also available, see your menu for more details.
You must be 21 years of age or older to visit Miracle, this is an adults only experience.
Sorry Ralphie, you'll shoot your eye out.
Where is Miracle on 10th located?
Miracle on 10th has taken up residence for the 2022 holiday season at Dakota Square Mall.
We've converted the old Grizzly's & Rock Tap House into a magical Christmas wonderland. Some of you may even remember a birthday party or two at Happy Joe's.
Well now we're prepping for the biggest birthday bash of the year.
What's it look like? Come and see it for yourself. Photos and video can't do it justice.
What are the hours for Miracle on 10th?
Miracle on 10th will open on November 21st, 2022 and run through December 31st, 2022
Monday – Thursday: 4pm – 12am
Friday: 4pm to 2am
Saturday: 12pm to 2am
Sunday: 12pm – 12am
Want to take a piece of Miracle home? We got you.
Nearly all of our custom drink ware is available for purchase from your bartender, server, or host. Our most popular pieces of drink ware come in a custom box, and are sure to put a smile on even the crabbiest grouch's face when given as a gift. Tax is included in the price on all retail purchases.
Don't join the sticky bandits, ya filthy animal. Santa is watching.